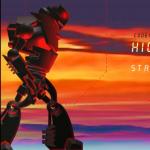 Big Armed Dangerous
In Big Armed Dangerous, you will assist in testing a new weapon on a virtual military range. In order to test the capacity and the force of the weapon, your job is to destroy everything in sight using that weapon only. Your robot will roam the city with a strong air force and many buildings.
There will be plenty of objects for you to destroy, such as cisterns, fuel tanks, airplanes, and ships. For some massive objects, you might have to shoot for several times to fully destroy them. Not only do you have to shoot down the airplanes but you should also kick and punch the buildings in this Friv game. Destroying the infrastructures will also bring you some scores. The robot is strong, however, avoid the bullets at all cost to protect the energy. If you get shot at for too many times, you will have to restart the level again.
Try your best to finish all 15 levels at http://www.friv.land/ to set a new record for this game. Besides the weapon, if the enemies are within arm's length, don't hesitate to strike with the fists to knock them down faster. Shooting with the gun in the small range will not be as efficient as attacking using the fists.
All in all, it's up to you to choose the most suitable method to strike and defeat all the airplanes. Don't forget to join some other games like Thumb Fighter and Dangerous Rescue!
Instructions: Use the mouse to fire and aim with the laser eyes.
www.friv.land
Rating:
3.3333333333333
out of
5
based on
3
user ratings