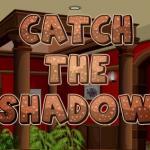 Catch The Shadow
Unfortunately, Lee' grandfather is kidnaped and locked inside his house. The only way to escape from the house is to find all the hidden clues and solve the big puzzle to open the door. You will be recruited as the inspector to check every nook and cranny and search for the way out in this Friv online game. First, you will need to find useful objects around the house. For each object that you successfully find, that object will be put into the collection.
You can also interact with the object to find more surprises inside it. For example, remember to check the inside of a book to search for any special meaning or hidden key, or use the stick to poke open some tiles in the room. This game is not easy, however, with the appropriate brainstorm and creativity, you will be able to master it in no time. Moreover, the game comes with the 3D graphics and carefully drawn details to optimize the players' experiences. A tip for the new players is that if you fail to find any more clues, you can use the hint on the game screen to continue.
However, keep in mind that the time is limited, therefore, you need to finish the game before the time runs out. Will you be able to take advantage of your intelligence and win the game at http://www.friv.land/. If you enjoyed this kind of puzzle games, don't hesitate to check out some more such as Tower Takedown and Falling Ballz
How to play:

Choose and interact with the objects using the left mouse.
www.friv.land
Rating:
3
out of
5
based on
2
user ratings