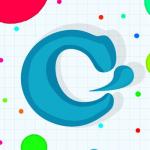 cellz.io
Let's simulate the journey of a bacterium in the human body and eat up all the smaller orbs and players! Come to Friv play 2018 to try out this addicting multiplayer game with your friends and even strangers from all around the world. Your ultimate goal is to absorb those little orbs in order to become bigger and stronger to survive in the ruthless game.
Your cell can eat anything smaller in size than itself. However, this means you can be absorbed by the others as well. You should pay attention and run as fast as you can! A tip is to try and steer clear of any bigger players to avoid being eaten. Moreover, you can take advantage of a special feature in this game at Friv
Use different kinds of skills to trick your enemies like splitting into many smaller cells. Splitting into smaller cells is one way to trick your opponents and cover the bigger area. Keep in mind that the more you split, the weaker you become. Try out four game modes: FFA, Big FFA, MegaSplit and Instant. It's such a great game with smooth and changeable controls to allow the players to enjoy the best playtime.
If you are familiar with an old game called Agar.io, you will master this game in no time! More games with the same concept such as Targ. io & Yumy .io at http://www.friv.land/ are available for free!
How to play: Use the mouse to move, Space to split, W to eject mass, G to double split and T to maximum split.
www.friv.land
Rating:
3.6666666666667
out of
5
based on
3
user ratings