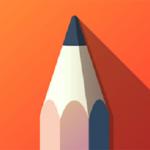 Drawaria.online
Customize your avatar and put a cool name before entering the epic battle in which you compete against other online players around the world. Drawaria. Online is an enjoyable drawing and guessing online game to enjoy for free at friv kids Games. The rule is simple. You create or join a room filled with many players from all over the world and try to guess what they draw.
The points you get depend on your rank. If you are the first one who makes the right answer, you will earn 3 points. 2 points for the second guess and 1 point for the last guess. If you aren't the top 3 who gives the right answer, you won't earn any points. The players in the room will take the turn to draw.
In your turn, you choose a word that you feel you can bring it to life in the white paper and use your skills to draw and let other players guess. Try hard to draw as good as possible. Just sketch, don't focus on details too much. Just draw enough to help other players guess. The more players have the right answer, the more points you will get on http://www.friv.land.
If you are the one to guess, you must type correctly and quickly. Make sure you just draw instead of writing down the word. You have 90 seconds to draw and guess. How many scores do you get? You don't have to be good at drawing, just show the word as simple as you can through the sketches. Have fun and play other games such as BowRoyale .io and Blocky Snakes.
How to play: Use your mouse to draw and keyboard to guess.
www.friv.land
Rating:
3.6
out of
5
based on
5
user ratings