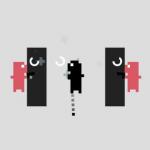 Extermination .io
Extermination .io is a fun and challenging IO game in which you won't compete against other players all over the world but AI. It's the thrilling battle to find who is the fastest. The key to this Friv IO games is to be faster than others. If you aren't fast enough, you will die. Unlike other IO games, where you have to move around the battlefield to collect as many orbs as possible to become stronger and bigger, then kill your other online players to dominate the leaderboard, all you need is fast action. Act quickly or be dead. That's it.
In the first level, you just deal with only one opponent. You will find it easy to defeat him. But the difficulty increases significantly when you move to the next stage. You will face 2 or more opponents. You and your opponent are separated by walls. You and they will get out of this place at the same time and that moment decides who is the winner. You need to act as fast as you can to shoot down the one behind you and the one in front of you to save your life and earn money on http://www.friv.land/.
With all collected money, you can buy new guns such as machine gun, grenade launcher, mines, seeking gun and more. This game tests your reaction. Can you manage the tricky situations with many enemies trying to kill you? Be faster and better than them to win. Other IO games are waiting for you on our sites. If you have free time, let's check out Yorg.io and Gladiators .io. How to play: Move by using WASD, shoot and aim by using your mouse.
www.friv.land
Rating:
4
out of
5
based on
5
user ratings