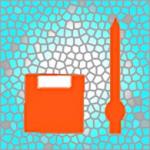 Gladiators .io
Welcome you to another multiplayer online IO game at Frivland IO games - Gladiators.io. Like other io games, your ultimate goal here is to become the best player with the highest score and dominate the top of the leaderboard. To do this, you need to show your survival skills and fighting skills at the same time. You begin the game with a tiny block hero. You will improve your character and enhance its strength by collecting as many multicolored dots as possible in the map.
Eating those dots make you grow bigger. When you're strong enough, you can attack other players to become the king. However, in the beginning, you must avoid those who are bigger than you. But you can attack the bigger ones even you are much smaller than them on http://www.friv.land/. No matter how big you are, you can eliminate your opponents if the right time and your chance come. Io games require player has a wise strategy combining defense and attack. If you don't deploy this strategy flexibly, you will be eliminated soon.
This game is high competitiveness because it's the battle among online players all over the world. You not only have to be fast but also wise to avoid being attack and kill your opponents. Simple graphics, easy to play, challenging to win, you will have the best gaming experience here with players from everywhere. Time to fight and dominate the leaderboard. Show your opponent that who is the true king of the battlefield. Good luck! There are many io games similar to this one on our site. You can try out Goons .io and Devast .io.
How to play: Use your mouse to move, hold and press left mouse button to dash.
www.friv.land
Rating:
4.1666666666667
out of
5
based on
6
user ratings