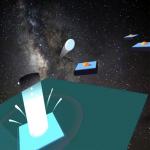 Hop Ball 3d
Playing games and listening to music are two of the most popular forms of entertainment. You can relieve stress, enjoy a great relaxing moment and improve some skills. So how about playing games and listening to music at once? You can enjoy both of them in only one game called Hop Ball 3D. It's an entertaining music game that you can play for free at friv unblocked Can you guess the rule? It's straight forward. You control a ball to hop from this platform to that platform to create the melody. Just like play piano, you recreate your own version of some famous songs available in the game. You are not allowed to miss any platform.
If you miss any platform, even one of them, you lose. The game allows you to choose a song to play. Pick whatever you want and start to create the melody. Keep the ball jumping on the music tiles, listen to the beat drops and enjoy the music that you create.
On free online friv Games, it sounds easy but challenging actually. Follow the rhythm and feel the melody to finish all the songs. Make many combos to earn extra points. What is your best score? Which songs do you like the best? Show off your skill and become a real pianist with this enjoyable game and don't forget to explore more interesting ones. Many games are added to our site each day. You never get bored once you enter this game world. Some of the best choices for you are Hop Hop and Bounce Ball Have fun!
Controls: Tap or click to make the ball jump.
www.friv.land
Rating:
1
out of
5
based on
1
user ratings