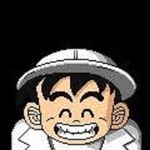 Pang Flash
Pang Flash is waiting for you at Friv.land. It is a riveting and entertaining game. Have you ever thought that you will compete against small balls? Grab your javelin and break all annoying bubbles. Pang Flash game is a wonderful way to chill out and wipe out tension. Challenge yourself in the friv!
Are you excited to enjoy the Pang Flash free game? All stress will vanish during playing it. You take a role of a shooter shooting bubbles or balls. They are rainbow-colored. They are eye-catching but actually, they are bombs. If they touch you, they will explode and kill you. The game will not be an easy clash. Your task is to damage all bouncing balls with a harpoon gun.
Remember to avoid balls. If you are hit by bubbles, you will lose one life on the friv game 2018. Shoot the spear and make the rope touch balls. The rope will split a big ball into 2 small ones. You must continue to attack tiny balls until all bubbles blow up to complete levels. Your character has 3 lives. Be cautious! You have the limited time to finish a level. Shoot fast and exactly! A time bar lets you know the second left.
If you use up 3 lives, you will die and the game end at the friv player game. You restart to begin a new fight. You destroy balls to get scores. You gain enough points to go to the next level. The setting changes through stages. In the first level, you play in a remote village and it is covered by snow. In the level 2, you fight in a dark forest. You can see ancient temples.
Send your feedback to us. Rate and introduce our game to your companions. Look for other games like Bubble Trouble 1 and Stickman Archery King Online of http://www.friv.land/.
Instructions:
Use arrows to move.
Use Space to shoot.
www.friv.land
Rating:
5
out of
5
based on
2
user ratings