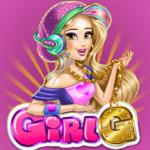 Snowman Swimming Pool
You only can build a snowman in the winter. With the powerful magic of Elsa, Olaf doesn't smell even in hot weather. He has a big dream. Can you guess? He wants to swim like other people in the summer. This dream hardly comes true because he is made of snow, and he will melt if touched to the water. So the question is how to help him? Fortunately,
Elsa has a solution and with your help, Olaf will able to swim freely all day. In Snowman Swimming Pool at friv Games free, let's help him prepare. You know that our little cute Olaf is a snowman and sunlight and water are his enemies. However, Elsa has a potion to prevent these things to harm him. You apply anti-melting and sunscreen for Olaf from head to toe. Each type needs 1 minute to absorb.
After that, he can't go out without a magical cloud above his head that Elsa gives him. This cloud is not simply a while one anymore. Elsa has prepared 4 different styles. You choose whatever you want. All of them looks awesome on http://www.friv.land. Olaf is ready to go to the swimming pool now. He wants to enjoy a summer cocktail, play with a buoy and a ball while swimming.
His dream finally has been fulfilled. Now, he can swim whatever and whenever he wants as long as Elsa and you are here to help him. Look! He is so happy now. Meet other Disney characters in other games such as Disney Angel Costumes and Diy Chocolate Present .They will be happy to see you.
How to play: Use your left click to take action.
www.friv.land
Rating:
2.6
out of
5
based on
5
user ratings