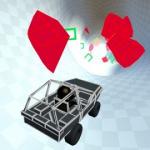 Stickman Exxtreme Racing
Stickman Extreme Racing at play friv 2020 is a free addictive online driving game and you can participate in your browser computer. You will appear in a tunnel with countless traps. Are you ready to control your car? Let's start! Drive it so you can get to the end of this tunnel. In the tunnel, countless obstacles are the fire and obstacles obstructing the road. There are times when your path is extremely small and you will have to overcome.
Drive your vehicle wisely and cleverly dodge all obstacles safely. Then collect the gold coins and the required game. The gold coins in locations are difficult to collect close to the obstacles. So the game requires you very smart driving skills. How much longer can you live? It all depends on your wisdom. Game with lots of simple but interesting stickman graphics.
Let's be a brave adventure in the world of this free online game and discover more wonderful things that the game gives you. If you are unlucky to touch obstacles, you will have to start from the beginning. All of that is only in the game. What else do you share without sharing this exciting game for your friends and invite your friends to join the game today for the chance to become driving adventurers Best and bring yourself the highest score ever? Why don't you challenge yourself to explore some other similar game genres like Tractor Trial and Truck Factory For Kids at http://www.friv.land/
How to play: Use the arrow keys and mouse to be able to conquer challenges from the game.
www.friv.land
Rating:
3.6
out of
5
based on
10
user ratings