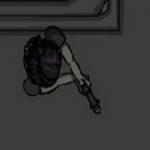 Temple Of Death
You embark on an adventure to an ancient temple where you have to search for the relic. Do you dare to go in there alone and go out safely when you get what you need? Enjoy a thrilling adventure and feel the adrenaline rushing in your vein as you roam around the temple filled with horrific creatures. Temple of Death at friv the game is a horror and shooting game in which your mission is to find the relic placed deeply in this place.
In the beginning, you are armed with a gun. You can find the new weapons and useful items in each room of the temple. However, weapons are not all you have to have in order to survive. You need to be quick and combine between attack and defend to both protect yourself and kill enemies. Hordes of monsters suddenly appear and you have to shoot them down before they attack you.
Remember that you just have limited health. You can recover your health by collecting medkits. On http://www.friv.land/, the enemies are crowded while you are alone. You must stay alert as twice as usual to deal with them. Move around and don't let these monsters come close to you because they will use their long arms and beat you.
Use walls and barriers in each room as the cover to avoid being attacked. In addition, you must kill all monsters in the current room to move to the new one. Do you succeed? Good luck! Have more fun in other choices of games such as Grumpy Cat Runner and Castle Light.
Instructions: WASD and arrow keys to move, Q/E and 1-5 to select weapons, mouse to aim and shoot.
www.friv.land
Rating:
5
out of
5
based on
2
user ratings