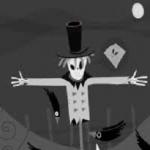 Ze Field
Ze Field is an escaping room but you won't be the person who needs to escape from somewhere. Here at friv 2020 online, an unfortunate zebra stuck in the graveyard and it can't get out of there without its stripes. For some reason, it loses all the stripes. They are scattered everywhere in the graveyard. However, you won't easily find them like you pick up items on the ground.
They are hidden on purpose, so you have to find the clue to collect them. The game's setting takes place in a pretty creepy place, but rest assured, there won't be anything scary suddenly appearing. Focus on the task of finding clues. Every clue is related to each other. You flip the rock, look behind the crows, in the foliage of the tree and don't miss any nooks and crannies.
For example, when you find a worm, you give it to the crows and the crows will give you stripes. These stripes can disguise as tree branches. So pay attention to the trees. On http://www.friv.land/, you aren't under the pressure of time or any other factor. Therefore, you do not need to rush. Take a good look at your surroundings to earn enough stripes and free the poor zebra.
This point and click game is a great choice for those who want to find something do not require them to spend too much time learning the rule and so on. Everyone can play. Many games are as interesting as this one available on our site. These following options are the best choice: Sponge Bob Saves The Day and Hop Ball 3d.
Controls: Tap or use your mouse.
www.friv.land
Rating:
5
out of
5
based on
3
user ratings